Win customers successfully online!
OFFER EXTENDED UNTIL CLOSE OF BUSINESS OCTOBER 29, 2020
Like every year, Christmas comes faster than you think. The holidays and then the new year are just around the corner. Use the last weeks of the year to draw attention once again to your products/services, your Christmas offers and special promotions.
OUR OFFER:
Buy one banner, get the second banner half-off!  Book a banner for November and get the December banner with a 50% discount.*  
YOUR ADVANTAGE VORTEILE:
• Targeted addressing of your target group
• Generation of immediate action impulses
• High flexibility and measurability
WIN NEW CUSTOMERS ONLINE!
*The offer is only valid until close of business October 29, 2020 and only as long as advertising space is available. Only applicable to new bookings. The design of the first web banner is included in the price. This price includes the design of a static banner, for the design of an animated banner a design fee of €50 + VAT will be charged. You can also provide us with finished web banners. Accepted file formats: .jpg, .gif or .png / 72 dpi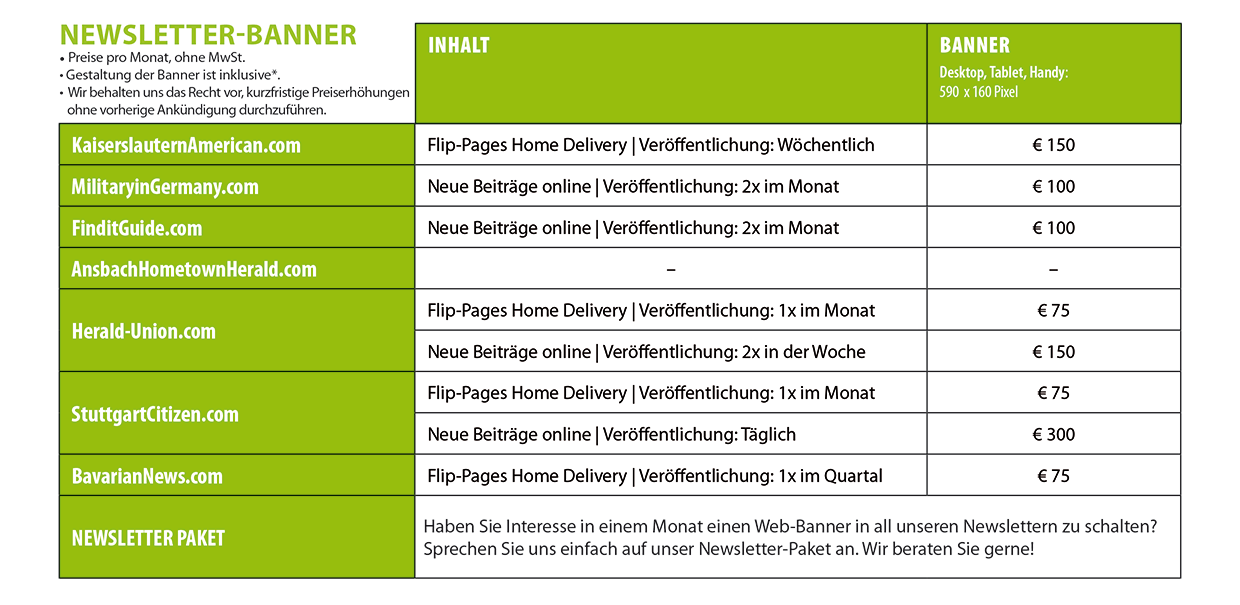 GEWINNEN SIE NEUE KUNDEN ONLINE!