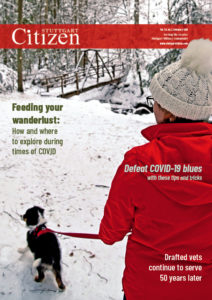 AdvantiPro GmbH
Starting in February, 2021, the Stuttgart Citizen will be produced in A4, full color semi-matt magazine format! The new Stuttgart Citizen magazine will be full of feature articles, critical official garrison information brilliantly presented which will engage the readers. The high-quality production will make stories and advertisements jump off the page. For information on featuring your business, call us or use this contact form.
Publication Deadlines For Display Ads
In order to ensure we can get your display ads in our print publications, we have outlined our deadlines for you.
Ad submission deadlines:
Kaiserslautern American: Friday, Noon, week before publication
Herald Union: Monday, Noon, week before publication
Stuttgart Citizen: Wednesday, Noon, two weeks before publication
Bavarian News: Monday, Noon, week before publication