Advertise your business for the most romantic day of the year – Valentine's Day.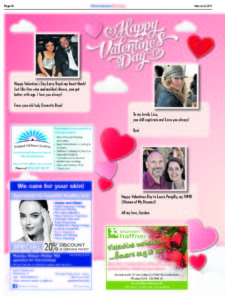 According to the online statistics portal statista.com, consumer spending increases yearly in the U.S. for Valentine's Day. In 2019, 20.7 billion dollars were spent on Valentine's gifts.
Don't miss the opportunity to secure a piece of this lucrative market for your business.
Click on the image to view last year's Valentine's Day Edition.
To advertise, call us at 06 31 – 30 33 55 94 or fill out the short contact form below.
Advertising deadline is February 4.
We look forward to hearing from you.