Pl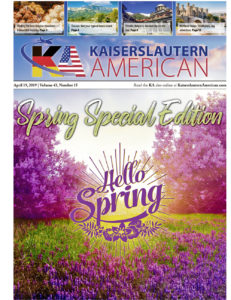 ace an advertisement in one of the most popular editions of the Kaiserslautern American on April 10.
This year, KA's Spring Special Edition will focus on activities to do in and around your home, as well as outdoors, with keeping the current situation and social distancing in mind.
Place your ad on the middle pages for higher visibility and to let your customers know of special circumstances at the moment.
Click on the cover to view last year's Spring Edition.
Booking deadline for ads is April. 5.
Contact us today by filling out the short form below, or call us at 06 31 – 30 33 55 31.